As the Christmas season approaches, you will likely prepare your home for the holidays with trees, flowers, lights, and more. These items may bring you holiday cheer, but they can also be potentially dangerous for your pet. Be cautious this holiday season and keep these important safety tips in mind.
#1. Holly, mistletoe, and poinsettias are all dangerous to pet's health if ingested. Keep these in pet-free areas of your home, especially if you don't normally decorate with plants. Put plants at heights out of reach of your pet or in rooms that are normally off limits.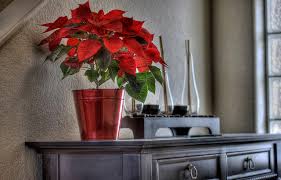 #2. Candles are especially common this time of year. Be sure to place lit candles on high shelves and sturdy surfaces where wagging tails can't accidentally knock them over. Use screens in front of open flames wherever possible to avoid accidental burns.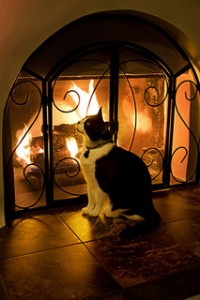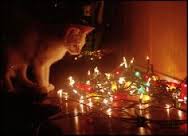 #3. Tape down exposed wires! Indoor and outdoor wires can pose a threat so be sure to secure them to walls or the side of your house. This will help avoid accidental electrocution and prevent your pet from pulling down lights and strung decorations.
#4. Keep your pet out of the room during gift wrapping and be vigilant during unwrapping. Paper, string, ribbon, and plastic can all cause intestinal blockages and harm your pet if eaten. Scissors should also be kept on high surfaces where your pet cannot reach.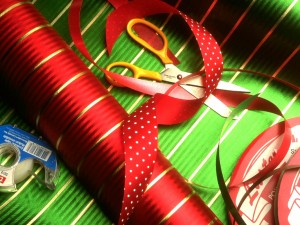 Keep your decorations where you want them and avoid unexpected trips to the vet! Prepare your home to host a happy and safe holiday for every member of your family.