Help your dogs stay clean by trusting them to the expert groomers at Suds N Hugs, your premier all-natural pet groomer and local experts in dog care.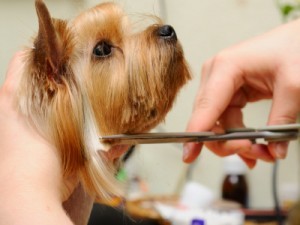 Brushing, Bathing, Fur and Nail Clipping…Oh My!
Snip, clip, wash and dry – we work hard to ensure your pet enjoys their grooming as much as possible. We groom dogs of all sizes and breeds, from short haired dogs, such as the Beagle, Doberman, Great Dane and Boxer to long-haired dogs like the Shih Tzu, Maltese, Yorkshire Terrier and Afghan. We believe that grooming should be enjoyable, so we offer personalized pet grooming in a relaxed atmosphere.
Keeping Clean
Ever watched your dog roll on the ground, lick his coat or chew at a mat on his fur? These are his ways of keeping clean. Different breeds of dogs have different needs when it comes to coat care. Dogs that have long or bristly hair, for instance, have a unique set of needs when compared to those of dogs with short hair.