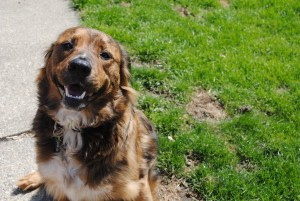 Spring is here and summer is almost upon us. You know what that means…time for some fun in the sun for you and your pet!
Everyone pet owner knows the basics: your dog or puppy needs food, water, medical care and tons of love. But did you also know they need substantial physical activity to stay happy and health? Instead of shutting them up indoors–where you know your dog is bound to find trouble somehow–go outside and get active! From the backyard to the park, you and your pet can walk, run, and play your way into healthy living. Play games like fetch and tug-a-war to improve impulse controls. Burn excess energy by taking short walks or runs, or go for a swim!
And remember that with spring come those unfortunate pesky pests.
Stay informed. Stay happy. Stay healthy. And play!